Our Board of Directors is comprised of a diverse group of professionals and prominent community figures. Members of our Board all hold the LifeChronicles mission to the highest standards while advising on policies and procedures, searching for funding, developing programs, and raising the awareness of the purpose and services of LifeChronicles.
Executive Committee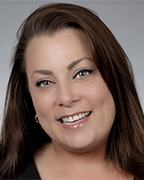 Board Members
Advisory Board
Working with our Board of Directors is our Advisory Board, select individuals who generously lend their professional expertise to LifeChronicles.
Terry Bartlett, Esq.
David B. Biehl
William Cirone, Santa Barbara County Superintendent of Schools
Diane Doiron, CLU
Kenneth S. Kosik, M.D., Co-Dir. Neuroscience Research Inst., UCSB
Thomas Mouser, M.D., Chief Med. Officer, Hospice of Central Iowa
Mary Ellen Tiffany
Judi Weisbart
Board of Reference
Our Board of Reference is a body of individuals who value the mission and goals of Life Chronicles and continuously provide a variety of support to our organization.
Ben Romo
Cynder Sinclair
David Bearman, M.D.
David Cumes, M.D.
David Edelman
David Pintard
Ellen Fogel, M.S.W.
Frederic C. Kass, M.D.
Gary Linker, Ph.D.
Gerd Jordano
Jaynie Wood, M.S., C.L.S.
Karyn M. Sandburg, Ph.D.
Mary Solis
Peter Jordano
Shirley Ann Hurley
Supervisor Janet Wolf
Thomas Fogel, M.D.
Donna Christine McGuire, Emeritus
Joe DeWitt, Emeritus
Kay Hoyt, Emeritus
Leslie Lund, Emeritus
Linda Schwartz, Emeritus
Mark Levine, Emeritus
Peter Kuo, Emeritus
Sean Mason, Emeritus
Sharon Morrow, Emeritus
Steven Stratton, Emeritus
Val Franco, Emeritus
Warner McGrew, Emeritus
Betty Weisman, In Memoriam
DonnaLee Caringella, In Memoriam
Gail Rink, In Memoriam
Harriett Miller, In Memoriam
Keith C. Berry, In Memoriam
Marian Koonce, In Memoriam
Maryellen Kelley, In Memoriam
Sandy Smith, In Memoriam
Silvio DiLoreto, In memoriam
Wayne Kees, In Memoriam