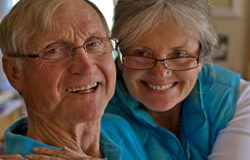 Seniors
If we are lucky, every one of us will eventually age and become "chronologically gifted".
Seriously Ill
For every person facing a serious illness or end of life, LifeChronicles creates video recordings.
How it Works
We have often heard, "It sounds too good to be true!"
Quaranbingo
7PM Thursday. January 21, 2021 LifeChronicles invites you to Quaranbingo on Zoom! It is easy, fun and entertaining for all ages. Gather your family and friends to join the fun. We will do everything, all you do is sign up and show up. Donation of $25/person Great prizes will be delivered to the winners! A […]
Remember Me
Frances Terry Schaefer – Director, Producer Brett Phillips – Director of Photography, Editor For more information, visit www.remembermefilm.org. This 12 minute documentary is the basis for an upcoming feature length film.
LifeSpace – Coming Soon
Learn everyday values from lived experiences! LifeSpace, an interactive website, is a primary resource for educators to complement class assignments while creating an avenue for values education and to stimulate critical thinking. From videos produced by LifeChronicles student volunteers featuring a cross section of people of all ages in crisis leaving messages for their families, […]