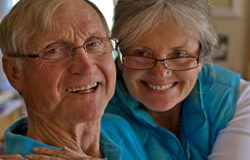 Seniors
If we are lucky, every one of us will eventually age and become "chronologically gifted".
Seriously Ill
For every person facing a serious illness or end of life, LifeChronicles creates video recordings.
How it Works
We have often heard, "It sounds too good to be true!"
2022 Remarkable Life Award & Film Festival
Click the Donate button below to purchase tickets today!
Remember Me
Frances Terry Schaefer – Director, Producer Brett Phillips – Director of Photography, Editor For more information, visit www.remembermefilm.org. This 12 minute documentary is the basis for an upcoming feature length film.
LifeSpace – Coming Soon
Learn everyday values from lived experiences! LifeSpace, an interactive website, is a primary resource for educators to complement class assignments while creating an avenue for values education and to stimulate critical thinking. From videos produced by LifeChronicles student volunteers featuring a cross section of people of all ages in crisis leaving messages for their families, […]